London is renowned for its performing arts venues which span across the capital, primarily focused in the West End where several big names tread the boards night after night to crowds of avid theatregoers. However, you don't necessarily have to travel into London to enjoy some fantastic productions. There are numerous theatres along the Chiltern route:
Buckinghamshire
Aylesbury Waterside Theatre
Aylesbury Waterside Theatre is a 1,200 seat venue less than a 10 minute walk from Aylesbury train station and is often included as a stop on touring West End show itineraries. This month alone includes live performances by Nativity The Musical, The Woman in Black, comedians Alexander Armstrong, Josh Widdicombe as well as NT Live screenings of Fleabag, Hansard and Present Laughter. Trains to Aylesbury run from London Marylebone over 50 times a day and cost as little as £17.10 one way for an advanced ticket.
Wycombe Swan, High Wycombe
Wycombe Swan Theatre is just a 7 minute walk from High Wycombe station and is one of the UK's leading regional theatres. With an average journey time from London of 39 minutes, and only 23 minutes on our fast services, this 1,000 seat venue is well worth a visit. With a varied programme including tribute acts, comedy shows, pantomime and ballet, there's truly something for everyone. Tickets cost as little as £13.60 one way from London Marylebone To High Wycombe.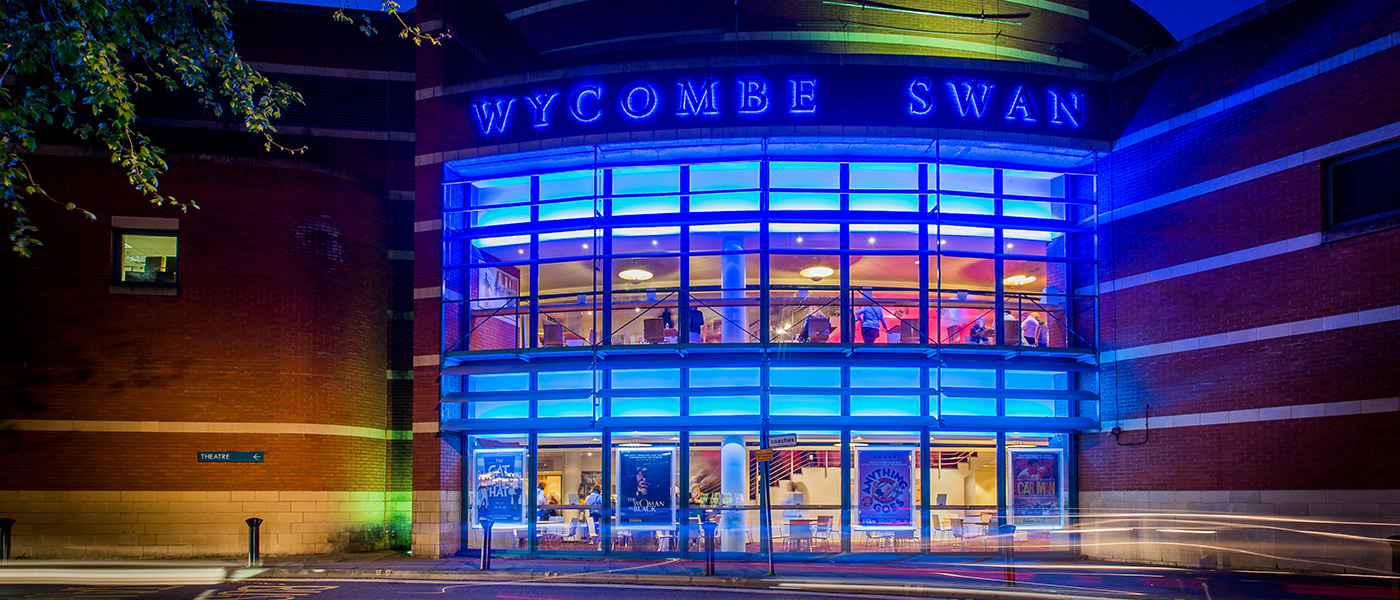 Wycombe Swan Theatre, photo by HQ Theatres.
Oxford
New Theatre Oxford and Oxford Playhouse
Both the New Theatre Oxford and the Oxford Playhouse are less than 10 minutes walk from Oxford train station with Chiltern services running to/from Oxford over 80 times a day. With the possibilities ranging from contemporary dance and comedians to hit musicals and student productions, there's something for everyone. The journey from London Marylebone to Oxford take around an hour and ticket prices start at £5.40 one way.
Birmingham
Birmingham Repertory Theatre, The Alexandra & Birmingham Hippodrome
There are three theatres less than a 15 minute walk from Chiltern's Birmingham Moor Street station. Birmingham Repertory Theatre produces a wide range of drama across three internal auditoriums – The House, The Studio and The Door, with over 1200 seats total. The theatre is well known for its UK and world premieres which include Nativity! The Musical, One Love: The Bob Marley Musical. Birmingham Hippodrome is a regular stop for touring West End shows including Wicked, Chitty Chitty Bang Bang, Matilda, Mary Poppins. The Hippodrome is also the busiest venue for dance outside London and is well known for its annual Christmas pantomimes which have attracted several big stars over the years. Following a £650,000 refurbishment, The Alexandra re-launched in September 2018 with a busy programme including West End shows, drama and stand-up comedy. Trains from London Marylebone to Birmingham Moor Street run frequently throughout the day and take approximately 2 hours. Advanced fares are available from as little as £6.40 one way.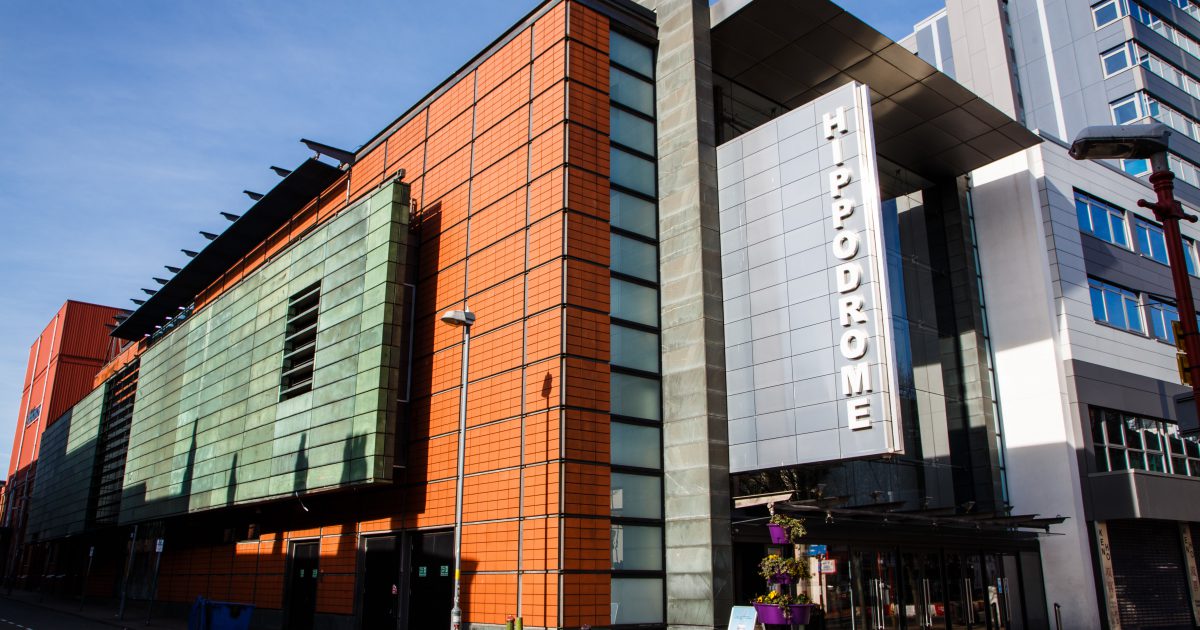 Birmingham Hippodrome, photo by Birmingham Hippodrome.
Stratford-upon-Avon
Royal Shakespeare Theatre
In May this year, Chiltern Railways more than doubled the number of direct services between London and Stratford-upon-Avon making it even easier for people to see a show in the birthplace of one of the world's most famous playwrights. The Royal Shakespeare Theatre, the Swan Theatre and The Other Place are all easily reached from Stratford-upon-Avon station. Alongside the River Avon, the 1,018 seat Royal Shakespeare Theatre is a Grade II listed building where guests can currently watch David Walliams' The Boy in the Dress. The Swan Theatre regularly features a wide range of work from Shakespeare's contemporaries right up to modern day writers. The Other Place is a small 200 seat venue with a café which showcases new plays and writers alongside hosting music, poetry and family events. You can travel directly from London to Stratford-upon-Avon via Chiltern Railways with tickets from £6.40 one way.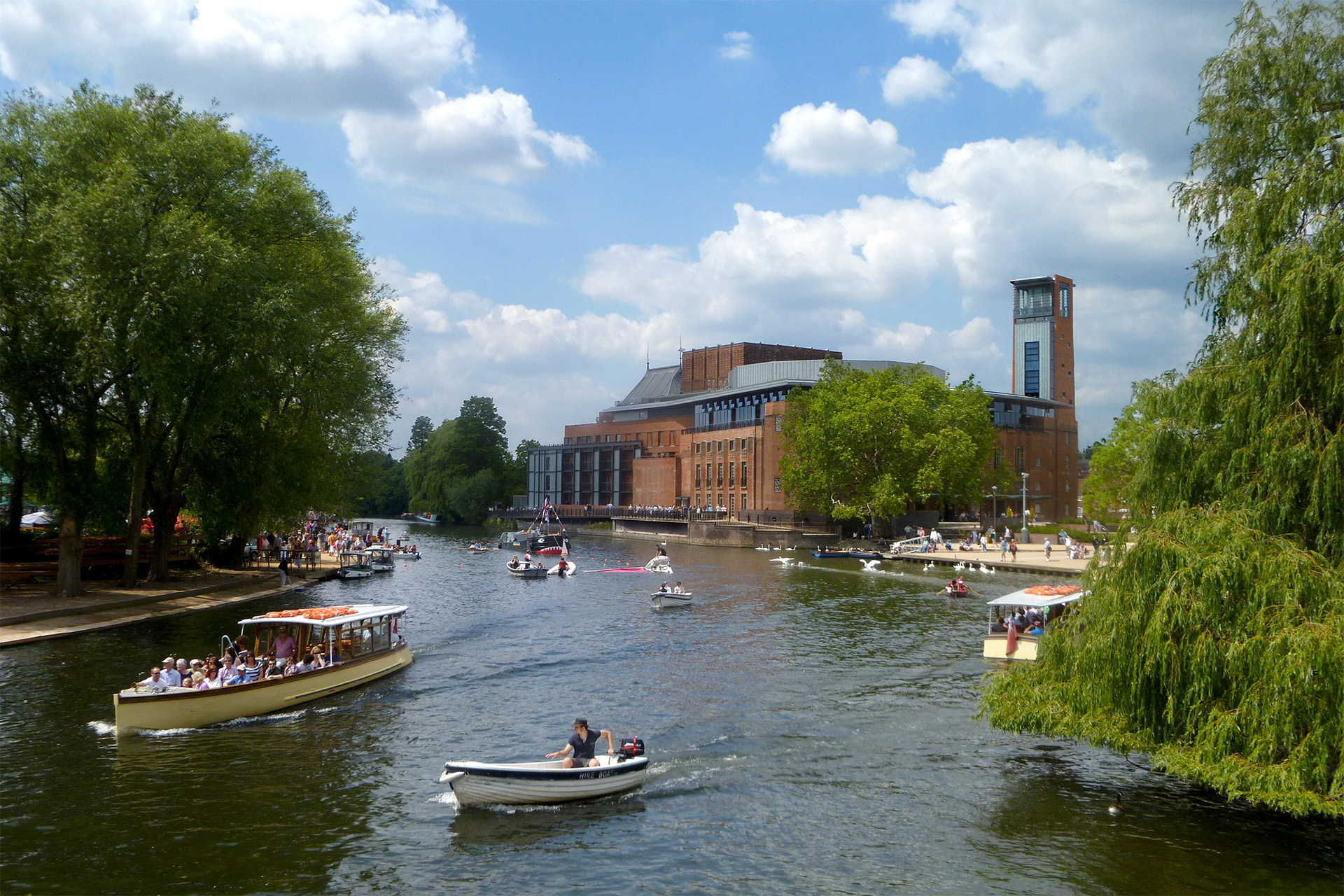 Royal Shakespeare Theatre, photo by Ann Rob.
Are you ready to experience some of the best theatre on offer? Book your train tickets with Chiltern Railways now.