Commute, your way.
Choose WFH Wednesdays, choose face to face Fridays.
The new Flexi-Season ticket offers 8 days of travel in 28 days - any time between two stations.
Pay for the days you need, spend the rest wherever you like. It's a flexible solution that's perfect if you need to travel to work a couple of times a week at peak time Monday to Friday.
Get ready for the Flexi-Season ticket by registering for a Smartcard and downloading the Chiltern Railways app.
Commute, your way.
Searching for the new Flexi Season?  Make sure you search from the 28th June onwards to get the full details and fares.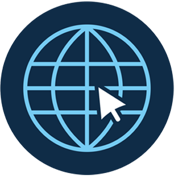 Step 1: Log in to your account on the Chiltern website. Choose your Flexi Season ticket and purchase. Enter your Smartcard details and your ticket will be added to your Smartcard. 
If you haven't got a Smartcard, find out how to order one here.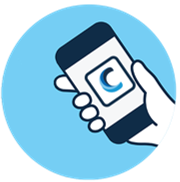 Step 2: Before you can use your Flexi Season ticket, you will need to activate each ticket individually. To do this, open the Chiltern Railways App on your mobile phone and tap your Smartcard to your NFC* enabled phone.
Each time you travel you will need to repeat this step to activate your day pass for that day.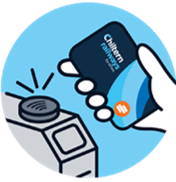 Step 3: At your departure station, tap your Smartcard on the gateline and breeze through.
How to check how many journeys you have remaining
If you want to check how many journeys you have used on the Chiltern App, go to Account > NFC ticket loading. The amount of journeys is indicated in the bottom left of the screen as 'Flexi Season (journeys used)/8.'

Season Ticket Calculator
If you need more information about Flexi-Season Tickets, please visit the Flexi-Season FAQ page.
For Season and Flexi-season terms and conditions visit the Season and Flexi-Season ticket terms and conditions page.
*NFC stands for Near Field Communication. It is a short-range wireless technology that allows the exchange of data between devices. Please note that if you are using an iPhone device you need a 7 model or higher.
Get your Smartcard
Go paperless and carry all your tickets on one card
Find out more