Chiltern Railways is proudly part of Arriva, one of the largest providers of passenger transport in Europe with 60,000 employees delivering more than 2.2 billion passenger journeys every year. 
Arriva is committed to providing innovative and customer focused transport solutions that are built around the needs of passengers, transport bodies and tendering authorities.
Arriva runs a range of transport services including trains, buses, trams, coaches, waterbuses and non-emergency passenger transport.  It is part of Deutsche Bahn (DB) and is responsible for DB's regional passenger transport services outside Germany.
Train times, tickets for the entire Arriva group of train operating companies can be purchased here.

Arriva UK Trains
Arriva UK Trains operates across a range of UK rail services covering urban, suburban, and long distance routes, including franchises, concessions and open access models.
Visit the Arriva UK Trains website 

Arriva Rail London
Arriva Rail London is the train operating company responsible for running the London Overground network under a Concession Agreement with Transport for London (TfL) .
Visit the Arriva Rail London website 

Arriva Traincare
Arriva Traincare is a leading independent UK train maintenance company that provides high quality overhaul, maintenance and servicing of passenger rolling stock, locomotives, freight wagons and track plant.
Visit the Arriva TrainCare website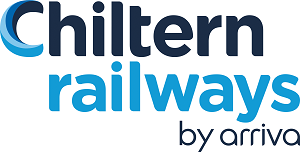 Chiltern Railways
Chiltern Railways operates scheduled passenger services from London Marylebone to destinations in Buckinghamshire, Oxfordshire, Warwickshire and the West Midlands.

Cross Country
Operating out of Britain's longest continual journey of more than 1,200km from Aberdeen to Penzance and providing train services in all three countries, CrossCountry brings more of Britain together than any other train operator.

Visit the CrossCountry website 

Grand Central
Grand Central is an independent open-access operator, running rail services from Sunderland and Bradford to London King's Cross station. 

Visit the Grand Central website 
 
Arriva UK Bus
Arriva UK Bus is the third largest commercial bus operator in the UK, providing services across the North West, North East, Yorkshire, Wales, the Midlands, and the South East.
Visit the Arriva UK Bus website

Don't forget you can save money by buying your bus and rail ticket together! Visit Plus Bus to find out more.

Arriva London
Arriva London is one of London's biggest operators having a fleet of over 1,500 buses over 95 services.
Visit the Arriva London website

Arriva Bus and Coach
Arriva Bus and Coach specializes in the sale, rental and finance of new and used vehicles. They also offer servicing, repair and parts support nationwide.
Visit the Arriva Bus and Coach website

Greenline
Greenline operates coach services from Heathrow Airport to Harlow, and from London to Luton Airport and Hemel Hempsted.