Take in the beauty of the Chiltern Hills with a circular walk from Saunderton.
Enjoy this year round walk, stretch those legs and experience the beauty of the Chiltern Hills

Escape the hustle and bustle of the city and walk the Saunderton circular route via Bledlow Ridge surrounded by stunning scenery. There are places to stop for refreshments on the way and a well deserved drink at the end

The walk will take you right back to the station so you can rest your legs on one of our spacious trains

Click on the map below to explore the route

Travel there with Chiltern Railways for just £15.50 one-way between London Marylebone and Saunderton.

What does the walking route look like?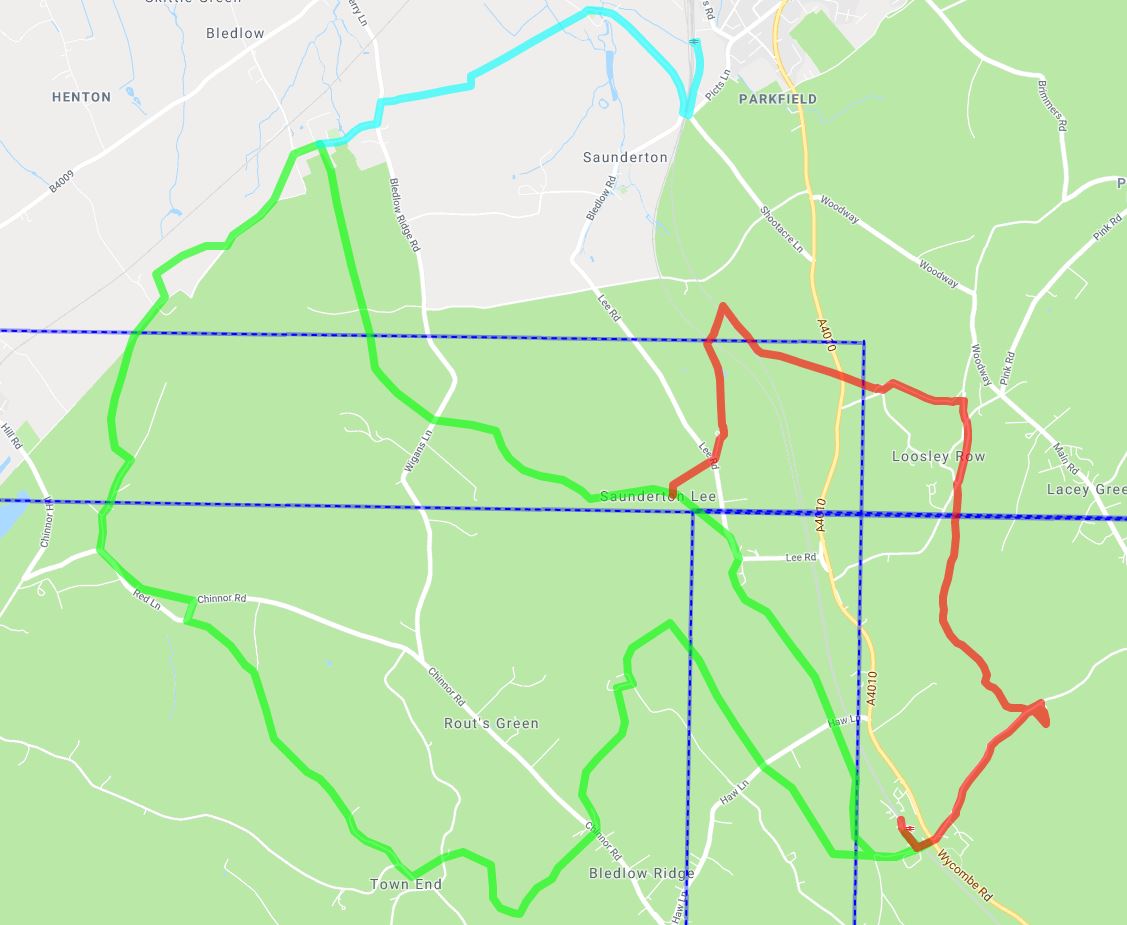 Why book with Chiltern Railways?
Right on time
No booking fee
On board wifi
We are consistently voted one of the most punctual train companies in the UK
We never charge booking, credit or debit card fee. So you'll always get the cheapest Chiltern fares.
Our spacious carriages offer plenty of tables, and power points at almost every seat.
All Chiltern services offer complimentary Wi-Fi on board. So you can keep up-to-date.