Bicester Village outlet shopping from London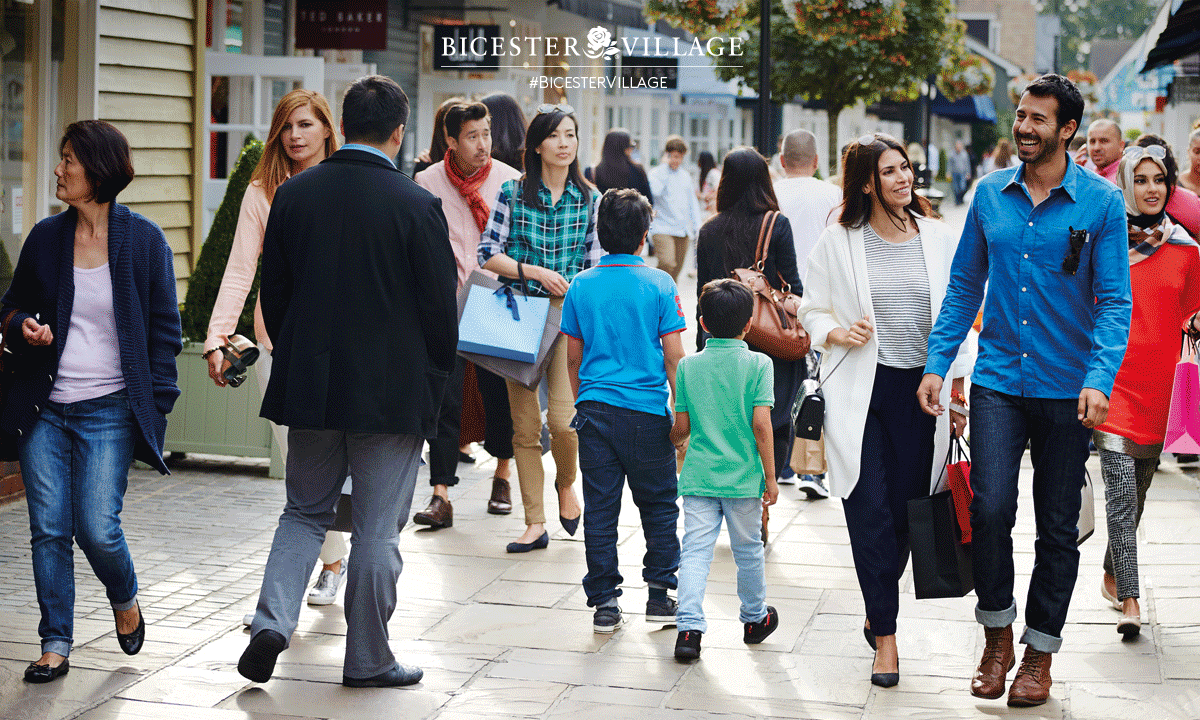 Discover a relaxed shopping haven in the beautiful Oxfordshire countryside, with more than 130 boutiques showcasing the world's leading fashion and lifestyle brands, and offering exceptional savings, all year round.
If you are travelling to Bicester Village from Birmingham direction, please click here.
You can now travel directly to Bicester Village with our new dedicated station. With two trains an hour and journey times from 46 minutes, book your next shopping trip now.
To book tickets on a mobile use the button :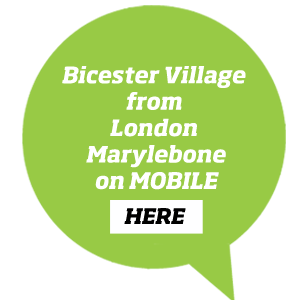 To book tickets on a PC or tablet :
Use the pre populated form at the top of this page London Marylebone to Bicester Village
Shopping is pure pleasure at Bicester Village, where sophisticated boutiques, spacious boulevards, attentive service and a friendly, unhurried atmosphere combine to offer a truly unique retail experience.
There's so much to enjoy here, whether it's browsing prestigious boutiques at leisure for luxury purchases, or sampling fine food and drink in the Village's cafés and restaurants. And with such a rich selection of attractions nearby – from gorgeous scenery, imposing stately homes and historic towns to explore, to Michelin-starred restaurants and sophisticated places to stay – it's easy to create a memorable itinerary around a Bicester Village visit.
Open from Monday to Sunday and closed only on Christmas Day, you can visit Bicester Village all year round. For opening hours, visit BicesterVillage.com.
Alternatively, see the full list of brands listed on the Bicester Village Website