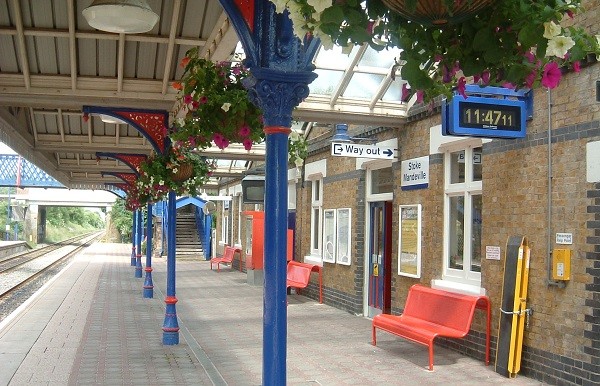 Ticket office opening hours:
Mon - Fri : 06:25-13:05 Sat : 07:05-12:45 Sun : Closed
Unfortunately, due to vandalism, the ticket machine at Stoke Mandeville is accepting card payments only (no cash). Pre-paid tickets may be still be collected from the machine. We apologise for the inconvenience.
See station facilities
Live train times
View all live arrivals and departures from Stoke Mandeville station.
Directions
Stoke Mandeville
Stoke Mandeville Station
Station Road
Stoke Mandeville
HP22 5UA
Book tickets to Stoke Mandeville
Don't forget, you can book tickets to any UK destination through us, and we never charge a booking fee. Start planning your next adventure now.