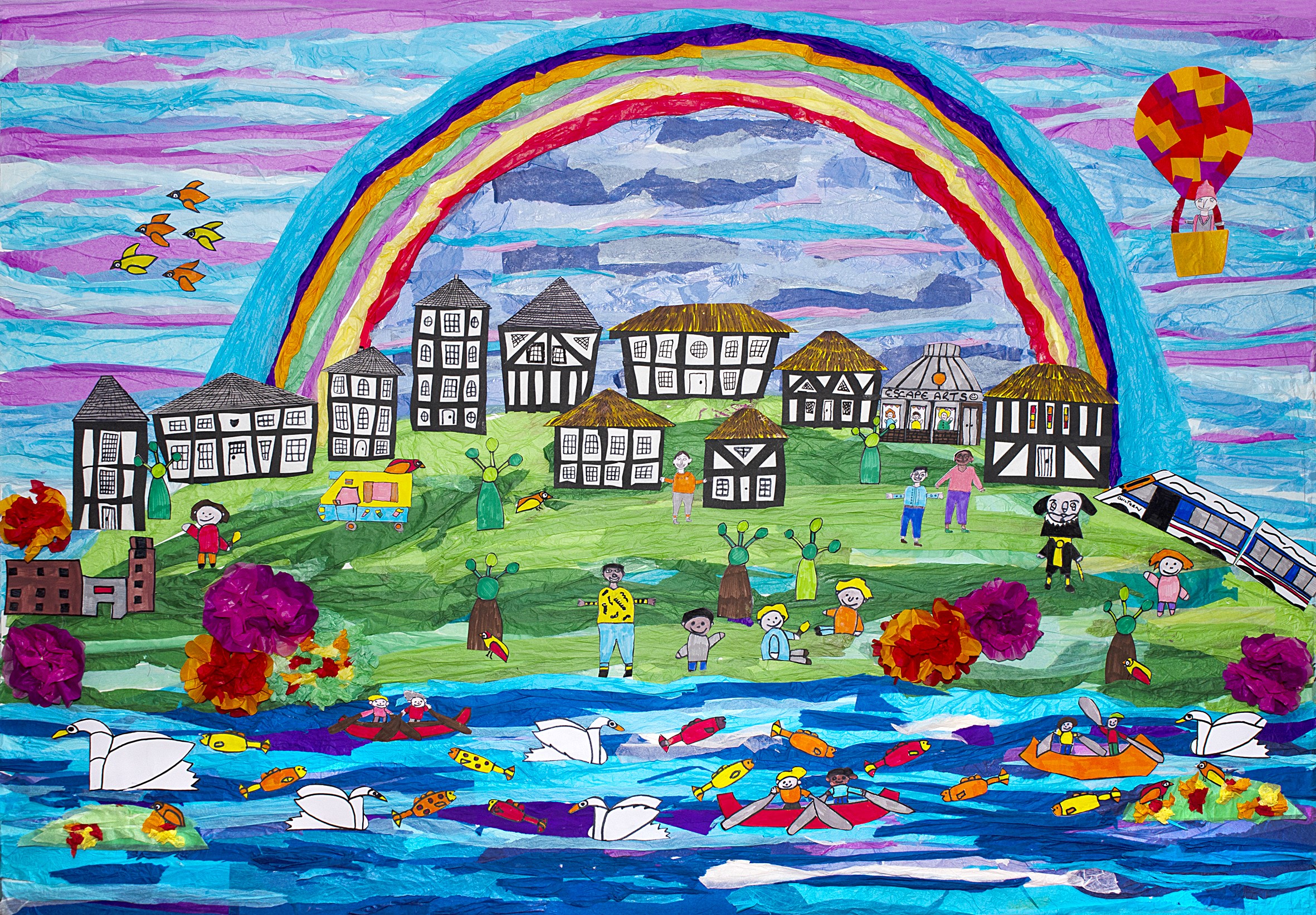 Our new timetable:
For Summer and Autumn starts on Sunday 19th May 2019 and runs until 14th December 2019. This timetable features our new direct Stratford-upon-Avon services and further improvements on previous timetables.
Artwork:
To celebrate Stratford-upon-Avon direct services, artwork was produced as part of the Chiltern Railways Art Collaboration with Escape Arts, a health and wellbeing charity based in Stratford-upon-Avon and Nuneaton. Our full and pocket timetables all feature works created by the group which helps people of all ages to work together on art and heritage projects, building strong, happy communities. The piece above, Our Town, was produced by Escape Arts with Paper Moon and Karen Williams.
Timetables:
Our train times are available online and through our website and app. To support our environmental aims, and as the audience for the full printed timetable reduces, we are now printing fewer copies of these. We would encourage you to please consider our online options. If you still require a paper timetable, please pick up a pocket edition from any of our manned stations.
Advice for customers:
Please check the new timetable carefully to ensure you know when your train is due and remember that the warmer months bring with them a host of sporting and music events; we do our best to adapt train times to make sure customers can travel to these and so we advise you to always check before you travel and pick your tickets up in advance.
Summer & Autumn 2019 timetable attached below: