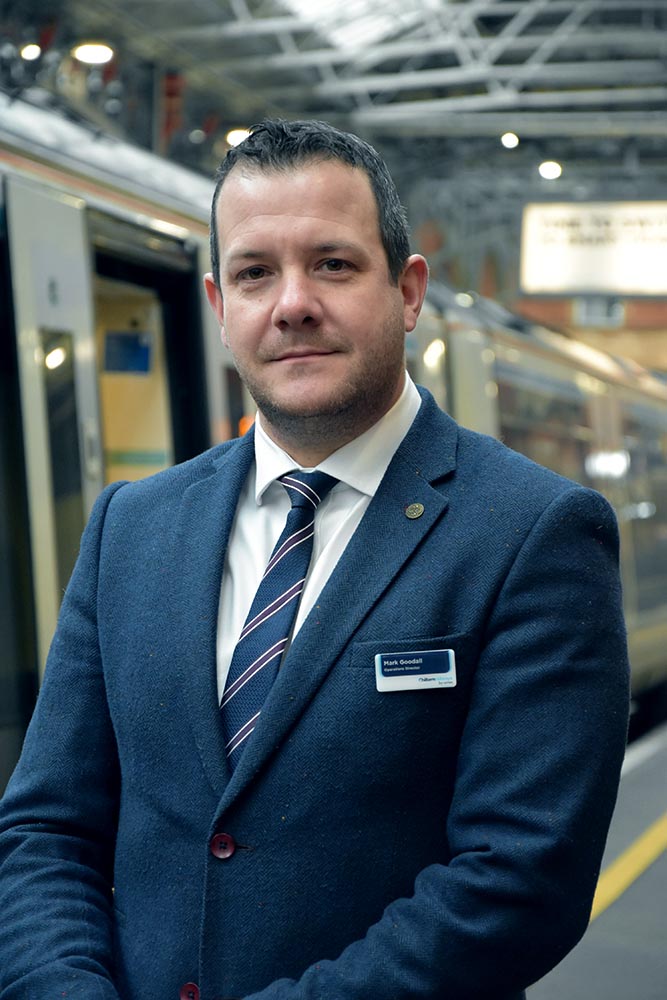 Chiltern Railways, the Arriva UK Trains company, has announced the appointment of Mark Goodall as its new Operations Director. Chiltern, which holds its rail franchise until 2021, runs services between London Marylebone and the Midlands, Warwickshire, Oxfordshire and Buckinghamshire.
Mark will be focused on delivering high levels of train performance as well as ensuring the continued effectiveness of the driver, control and resources teams. He joins the operator from West Midlands Trains where he held a number of senior operational roles, including General Manager for the West Midlands to his most recent position as Head of Alliancing.
During his time with West Midlands Trains Mark led on building strong relationships with key stakeholders such as Network Rail, West Midlands Rail Executive and Birmingham University. He has significant experience of building reliable and consistent services which put the customer first as well as having worked closely with the trade unions for many years. Mark has a Master's Degree in Business Administration from Nottingham Business School and is currently undertaking a Master's in Industrial Relations and Employment Law at Keele University.
Prior to joining West Midlands Trains, Mark spent over ten years with Network Rail, having joined them on the graduate programme and has undertaken many roles including station manager at Birmingham New Street Station through to managing the interface with freight operating businesses.
Commenting on the appointment Dave Penney, Managing Director for Chiltern Railways said: "I am pleased to welcome Mark to the executive team at Chiltern Railways. His wealth of experience will make him an asset to Chiltern and ensure we continue to offer high levels of punctuality and reliability to our customers."