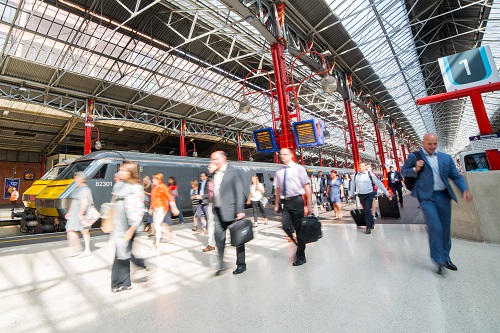 A new report from independent watchdog Transport Focus has highlighted Chiltern Railways as one of the most trusted rail operators in the country.
Chiltern Railways were the highest scoring franchised operator as well as the best performer among regional or commuter networks, scoring higher than several of the long-distance operators. The scores are based on analysis undertaken with the travelling public during 2017 and 2018.
It comes after Chiltern Railways were named as the top franchise operator in the National Rail Passenger Survey (NRPS) as well the best franchise rail operator and highest-scoring London commuter route in the Which? 2019 Passenger Survey.
In the Autumn 2018 NRPS results, 92% of passengers said overall the Chiltern Railways service was good or satisfactory across the whole route. Chiltern were also named the best train company to London from Oxford and the West Midlands, with ratings up from the Spring 2018 survey.
Eleni Jordan, Commercial Director of Chiltern Railways said: "This report is testament to all the hard work from the team at Chiltern Railways over the last year. Our customers trust us to get them to their destination on time, to give them a comfortable journey and deliver excellent customer service. We won't be resting on our laurels and this year we will be continuing our programme of investment across our route to keep delighting our customers."