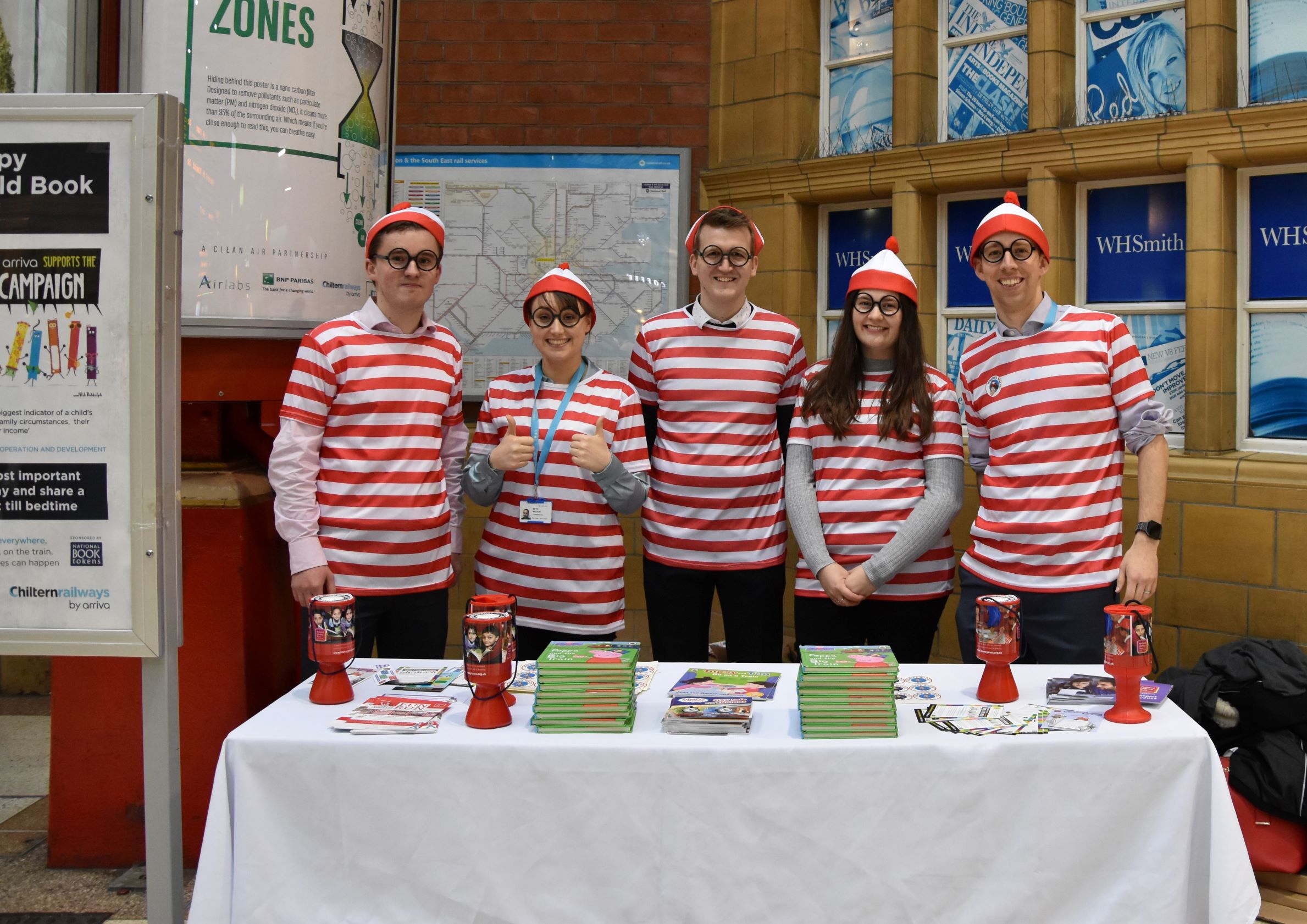 If you go down to Marylebone station on World Book Day you're in for a big surprise! Chiltern Railways were handing out free copies of beloved train-themed books as part of their World Book Day celebrations, which took place on 7 March. Commuters headed home with copies of Peppa Pig: Peppa and the Big Train, Topsy and Tim Go on a Train by Jean Adamson and Edith Nesbit's beloved story The Railway Children.
Chiltern Railways has named the National Literacy Trust as its new charity partner and this initiative for World Book Day is the first event since the partnership was announced. Research by the National Literacy Trust shows that one in six adults has very poor literacy skills and last year 25% of children left primary school unable to read properly. In fact, England is the only country in the developed world where adults aged 55 to 65 perform better in literacy and numeracy than those aged 16 to 24.
"We're delighted to be partnering with the National Literacy Trust to help raise literacy levels in the communities in which we operate" said Eleni Jordan, Commercial Director at Chiltern Railways. "Chiltern Railways are dedicated to helping the National Literacy Trust transform the lives of children and young adults and giving them the literacy skills needed for them to succeed. We hope that by providing free books, parents and carers will be encouraged to read to their children even more and help them develop vital language skills."
Jonathan Douglas, Director of the National Literacy Trust, said: "We know that children who have books of their own do better at school and are happier with their lives. But 1 in 8 children from disadvantaged communities across the UK don't have a single book of their own at home. The National Literacy Trust exists to transform lives through literacy, which is why we are so thrilled to be partnering with Chiltern Railways to bring the joy of books and reading to so many children and young people this World Book Day."
Chiltern Railways has several exciting literary related venues for children and adults along its route including the Roald Dahl Museum and Oxford Story Museum and direct trains to Stratford upon Avon, the birthplace of William Shakespeare. There are also plans to put in bookswaps at a number of additional stations along the Chiltern line in the near future.
World Book Day is an annual celebration of books and reading held in over 100 countries around the world.