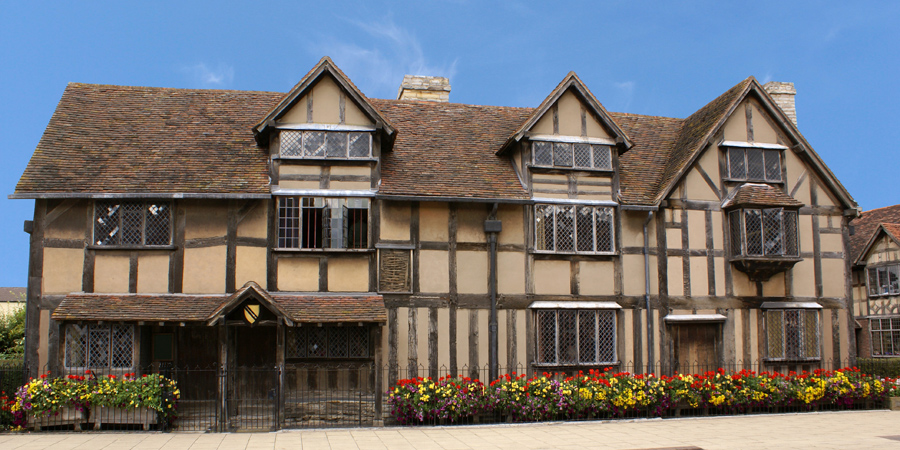 The childhood home of William Shakespeare is a very special place that everyone should set foot at least once in their lives. Costumed guides will show you around the house, talk about the family's colourful history and answer all of your questions.
Watch Shakespeare Aloud! bring your favourite Shakespearian characters to life and visit the 'Shakespeare's Treasures' exhibition to view rare and often priceless artefacts from our Collections.
Also featuring an introductory exhibition, 'Famous Beyond Words,' which explores the extraordinary story of William Shakespeare, the boy from Stratford-upon-Avon who became a household name all over the world. Discover what sparked his imagination and how he continues to shape our lives today.
Telephone: 01789 204 016
Show your National Rail train tickets and printed 2FOR1 voucher when arriving at the attraction.
NOTE - You will need to register with the Days Out Guide website and download a voucher to take advantage of this offer.
Book tickets to Stratford upon Avon
Don't forget, you can book tickets to any UK destination through us, and we never charge a booking fee. Start planning your next adventure now.