We'd like to thank our customers for their patience whilst work took place to the embankment between Bicester and Haddenham. We now are up to a line speed which enables us to run without a four minute delay to services.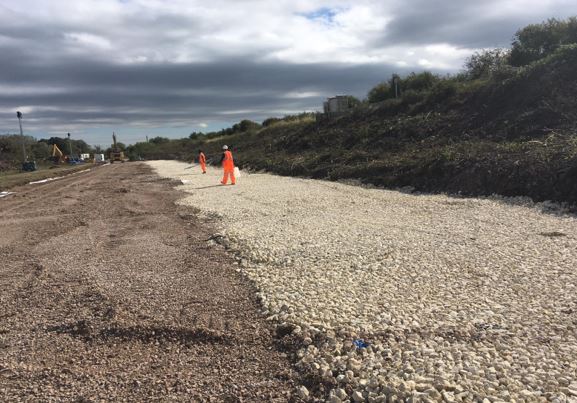 The slight movement to the embankment was detected during a routine inspection and was thought to have been caused by recent rainfall following a very hot, dry summer.
The work to the 180-metre-long stretch on track, south of Bicester station involved Network Rail engineers digging out and replacing it with stone to keep the railway safe and reliable for decades to come. More than 10,000 tonnes of stone and material has been used to rebuild the embankment.
For safety reasons a temporary speed restriction was in place whilst the repairs were carried out.