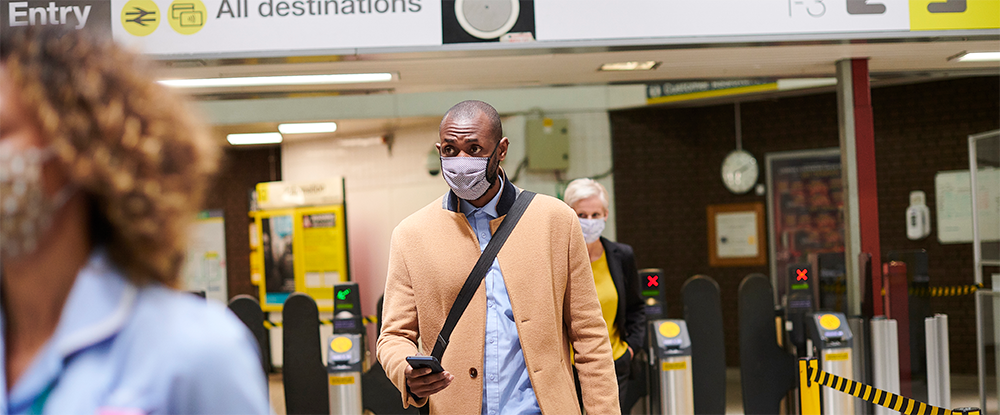 Choose WFH Wednesdays, choose face to face Fridays.
The new Flexi Season ticket offers 8 days of travel in 28 days - any time between two stations. Pay for the days you need, spend the rest wherever you like. It's a flexible solution that's perfect if you need to travel to work a couple of times a week at peak time Monday to Friday.
Get ready for the Flexi Season ticket by registering for a Smartcard and downloading our app. Commute, your way.
What is a Flexi Season ticket?
A Flexi Season ticket provides customers with 8 days of travel in 28 days - any time between two named stations. The 8 days of travel doesn't need to be specified in advance, giving part-time commuters more flexibility to travel when they want and need.
When will Flexi Season tickets be available to buy?
The new flexible ticket will be on-sale and ready to use by the end of June 2021.
How can I buy a Flexi ticket?
If you have a Smartcard, you can buy your Flexi Season ticket online and add it to your Smartcard using the Chiltern Railways app. More information about how to do this will be available soon. Make sure you do this before you travel. If you don't have a Smartcard then please allow plenty of time to get one before you travel - they can take up to 5 days to arrive by post. For advice on how to register for a Smartcard, click here.
How do you use a Flexi Season ticket?
Once you've purchased your Flexi Season ticket you will need to activate your day pass on the day you intend to travel, before you board your train.
For more information and other frequently asked questions about the Flexi Season, click here.