09 Oct 2017 13:16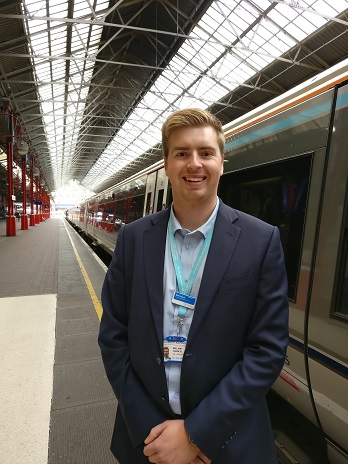 What's it like working in the rail industry ?
There are loads of varied roles in the rail industry. I'm fortunate enough to experience many of these through the graduate scheme. The industry is in the middle of some pretty big changes, which makes working in rail both exciting and challenging. Many career options on the railway are not your average nine-to-five job, with each day bringing new challenges.
What's it like being a graduate ?
The graduate role has a huge amount of variety. I've assisted with projects in the Safety team, worked in the ticket office, shadowed roles in Control, volunteered at Wembley events, shadowed engineers at depots, and acted as Duty Manager at Marylebone – and that's just a snapshot! There are opportunities to work with other Arriva train operators and attend events with trainees from across Europe.
What's your message to young people looking for a job in rail ?
Try working in the industry for yourself! The variety of jobs and increasingly diverse workforce make now a fantastic time for a young person to join the industry. Have a look at the various work experience and internship opportunities available at rail companies – but choose Chiltern, they are the best!
What attracted you to Chiltern Railways ?
Chiltern has always been innovative and customer-focused, but what really struck me was the family feel. Everyone at Chiltern is part of one big team. This made me choose Chiltern over other train operators.
Which 5 words best describe a typical day at Chiltern ?
Varied. Challenging. Exciting. Fulfilling. Fun.
If you had a superpower, what would it be and why ?
Teleportation. I like to travel and would love to see more of the world. If I could teleport there'd be no need for expensive long haul flights!