Leamington Spa station Subway closure from Monday 3 October.
The subway and the public footpath from Leamington Station leading to the Warwickshire District Council (WDC) car park will be closed from 3 October 2016 (for approximately 18 months). This closure is required for the safety of the public whilst development works are in progress.
Passengers who park in the WDC car park at the rear of the station will access the station via an alternative route. This will be clearly signed via Avenue Road, Lower Avenue, Old Warwick road and vice versa.
Please also note that part of the WDC car park will be closed from 3 October resulting in approximately 70 fewer spaces.
This map, which can be downloaded at the link shows the accessible walking route: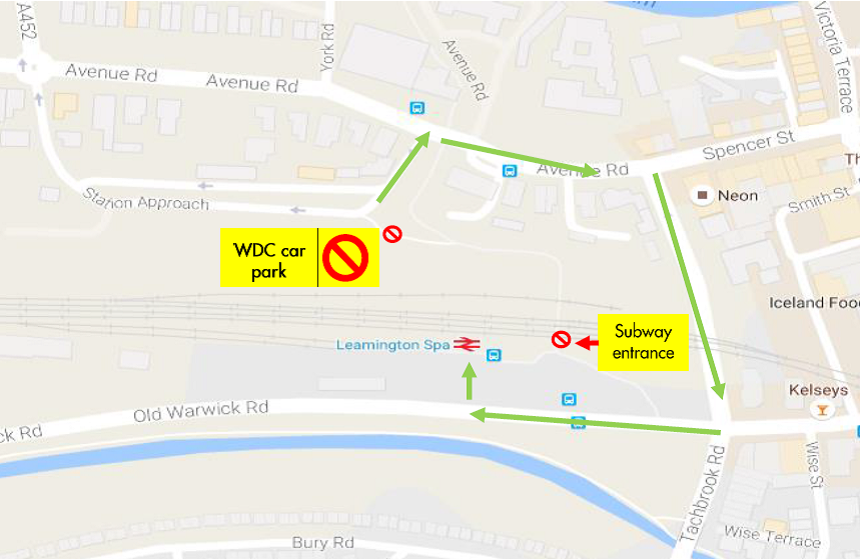 PDF attachment
Leamington Spa access route to and from WDC car park during the subway closure.pdf