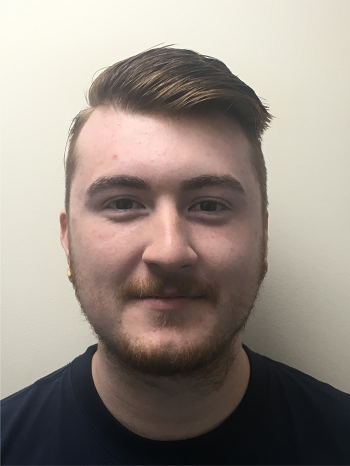 Working for the railway is the best choice I ever made"
What's it like working in the Rail industry?
Working for the railway is an incredible experience. It's not an opportunity to throw away. You get great perks and benefits here and some good opportunities.
What's it like being an Apprentice Engineer?
No two days are the same. There are so many components involved. It's a very hands-on experience. I come to work knowing I'll enjoy myself.
What's your message to young people looking for a job in rail?
It will be the best decision you ever make. The jobs are prestigious, you are treated with respect, and the pay is great.
What more could you ask for in a job? Working for the railway is the best choice I ever made and those interested in joining will not be disappointed.
What attracted you to Chiltern Railways?
They're a well-respected company with an efficient and elite fleet of trains. The facilities are fantastic, and I couldn't ask for more out of a railway.
Which 5 words best describe a typical day at Chiltern?
Eventful, interesting, efficient, amusing, and knowledgeable.
If you had a superpower, what would it be and why?
Mind-reading powers, because I like to know everything and understand other people's ideas.