Since the previous update the Engineering team have continued to work hard to address the fleet availability challenge. We have recently seen a significant improvement in trains being available for service and fleet performance is recovering back to the previous high levels of reliability. The recovery actions shared previously are now being completed and fleet availability is returning to the required levels. A few of these actions are:
Scheduled maintenance programmes are now back on plan
The delivery of key materials has improved and work continues to reduce the risk of further material shortages
Increased management focus on fleet reliability issues and defect repair
Introduced additional staff resource to expedite train toilet repairs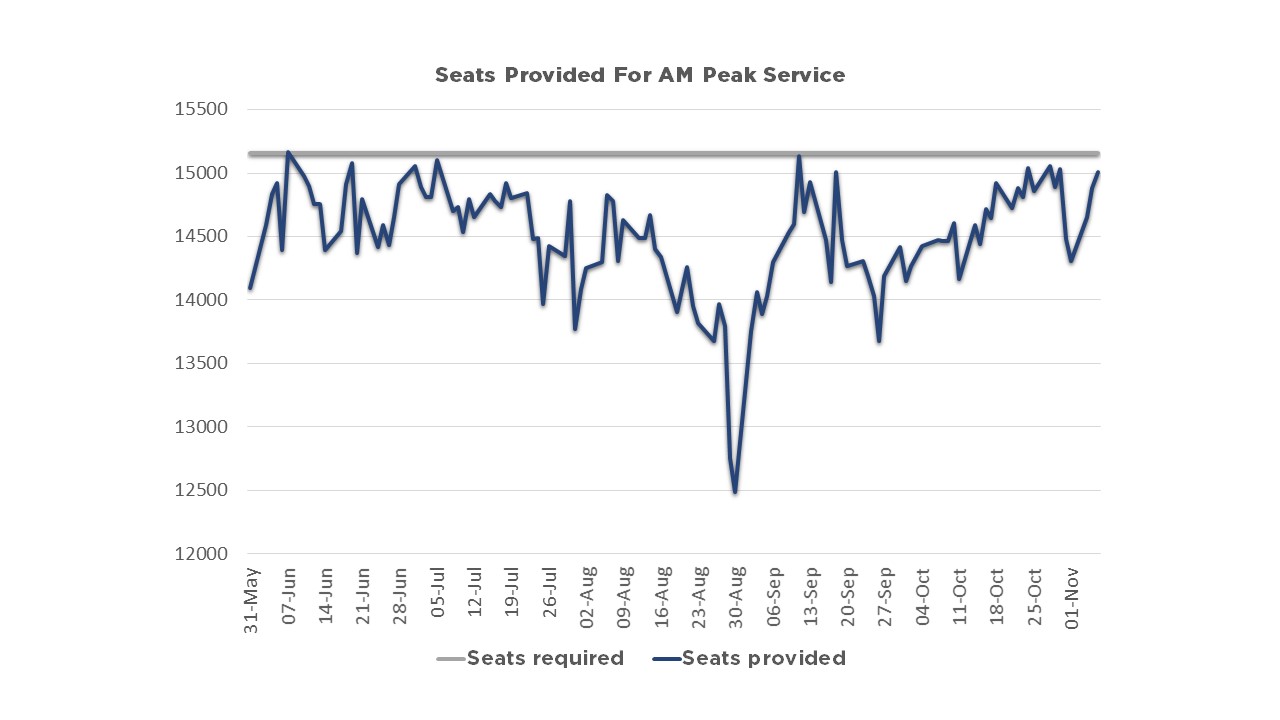 We now regularly output the correct number of train types, but we are still reliant on the completion of a number of activities before we can confidently output the correct amount of all trains. These are:
The completion of the long term stopped train following a derailment – Expected return to service date 25th November
The completion of the silver set accessibility compliance modifications – Expected completion by 13th December
The completion of these two activities will effectively allow the release of two additional trains, which will allow a more consistent train service delivery.
Thank you for your understanding, we will continue to keep you updated on progress.