Following our last progress report in January there are several updates to share with you:
Storm Dennis created several issues for us including, but not limited to, a MKIII vehicle being unable to return to Wembley
depot due to the high winds which led to a silver set shortform. There were also two collisions with trees that took separate
trains out of action for several days.
A 4 car unit was recently sent away for repairs following an operational incident. The initial investigatory report is due out
from our suppliers within the next few weeks, but the repairs are thought to be extensive.
We have started a heavy maintenance program on our MKIII power door fleet. The project utilises our spare vehicles
and during this time we will have reduced contingency should issues arise on any other MKIII vehicles. However, this project
is essential to ensure the fleet continues to perform safely and reliably. The project is expected to be completed by the end of Q3.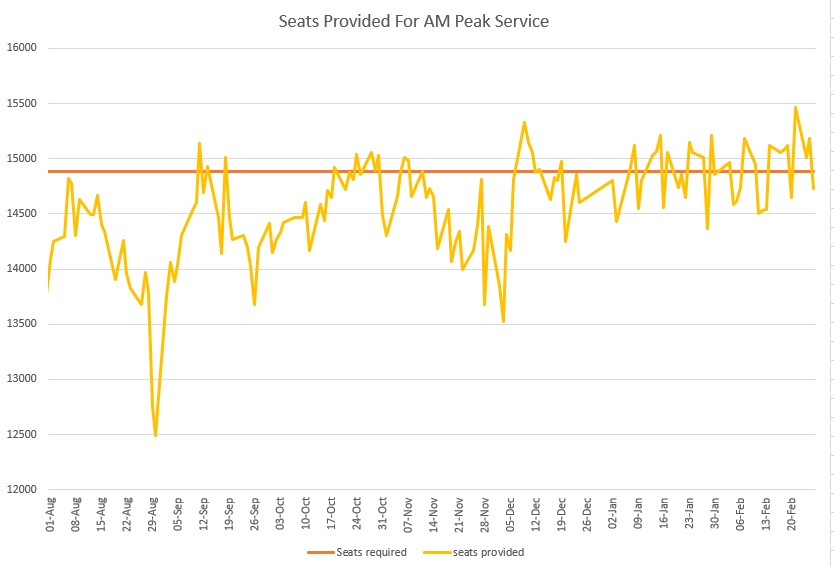 __________________________________________________________________________________________________________________
Fleet Availability Progress - 20/12/19
Following our last progress report just before Christmas there are several updates to share with you:
All power door silver set trains and Class 172 trains are now back in service following recent repairs.
Unfortunately, as mentioned in our previous update, one of our 4 car trains suffered an operational incident.
This train will be sent away for structural repairs during the week commencing 12th January.
It is likely that the train will be out of service for 5-6 months.
Following a challenging end to the leaf fall season, we have two vehicles awaiting wheelset changes.
The required material is on site at Aylesbury depot and work is scheduled to be completed this week.
Currently the wheel lathe at Aylesbury depot is defective and unable to reprofile defective wheelsets.
Work to repair this piece of equipment is a high priority and the we expect the work to be completed over the next few days.
All other vehicles currently at the depot are stopped for scheduled maintenance activities.