Events on the Chiltern network in June 2017
Summer is here and it's a good chance to get out and enjoy what's available on our network.
Hokusai : beyond the Great wave
British  Museum  05 June - 30 July
Katsushika Hokusai (1760–1849) is widely regarded as Japan's most famous and influential artist. This new exhibition will lead you on an artistic journey through the last 30 years of Hokusai's life – a time when he produced some of his most famous masterpieces. Throughout the exhibition, outstanding examples of Hokusai's work will show the artist's creative breadth and depth. A selection of superb landscapes is introduced with the iconic Great Wave – itself part of a print series of views of Mt Fuji. The exhibition will include prints, paintings and illustrated books, many of which are on loan from Japan, Europe and the USA. This is a once-in-a-lifetime opportunity to see these extraordinary works together.
2FOR1 entrance, £12

Summer Fun
Cadbury World throughout June
There are several popular celebration weekends coming up, including The Sooty Show on the weekend of 24 and 25th June where visitors can join the characters as they host Sooty's Birthday Bake Off. There will also be a host of some of your favourite Cadbury Characters over the weekend on June 10th and 11th, where you can pose for photographs alongside Freddo, Caramel Bunny and friends. And for Half Term Family Fun, there is the chance to meet the Cadbury characters and enjoy live shows from magicians, ventriloquists and more, between Saturday 27th May and Sunday 4th June.
 
2FOR1, Adult £11.72  
Pink Floyd : Their Mortal Remains
V&A London  13 May - 10 October
To mark 50 years since the band released their first single Arnold Layne, this exhibition will be an immersive, multi-sensory and theatrical journey through Pink Floyd's extraordinary world. A story of sound, design and performance, the exhibition will chronicle the music, iconic visuals and staging of the band, from the underground psychedelic scene in 1960s London to the present day, illustrating their ground-breaking use of special effects, sonic experimentation, powerful imagery and social commentary. 
2FOR1 entrance £26

Queer British Art
Tate Britain 5 April onwards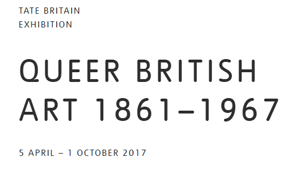 Presenting the first exhibition dedicated to queer British art. Featuring works from 1861–1967 relating to lesbian, gay, bisexual, trans and queer (LGBTQ) identities, the show marks the 50th anniversary of the partial decriminalisation of male homosexuality in England. Queer British Art explores how artists expressed themselves in a time when established assumptions about gender and sexuality were being questioned and transformed.
 
2FOR1 entrance £15.00

June events 

Roald Dahl museum 
Saturday 10th June 'Discover Dahl's Archives' - a unique behind-the-scenes peek into our archive store, which houses Roald Dahl's original manuscripts and letters, with Collections Manager and Archivist, Rachel White. And on Sunday 18th join us for 'Squiffing Speedy Science' - Roald Dahl loved all sorts of transport! Explore with us how different forms of transport move and how far or fast we can make them go in this hands-on family workshop.  
2FOR1 entrance £16.50
Colour Scope

Waddesdon Manor 27 May - 04 June
This May half-term an extraordinary experience of colour and light lands again on the lawns at Waddesdon Manor. Long views of intense colour and light stretch out – the longest view ever created in Colourscape will appear in the 'Aviary Colourscape'. Enter a new world where you can explore intense light, colour and space in 56 interlinked chambers and encounter unusual musical experiences during your journey.
2FOR1 entrance £10

Ocean Invaders
SEALIFE London Aquarium from May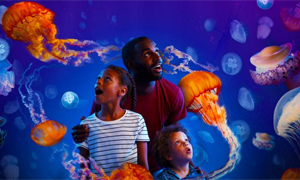 Immerse yourself in the fascinating world of the jellyfish in the new sensory experience that will enlighten you to this mysterious, fascinating and beautiful species. As you float into of this new experience, you will move through three different interactive spaces. In the first area 'Discover' - you'll explore the world of the jellyfish and find out about their lifecycle and incredible survival skills. Continue your journey in the 'Understand' area - where you'll get to know the various species, the most dangerous, and the most spectacular. Finally, enter the 'Wow' area where you'll witness a jaw dropping spectacular and be surrounded by the jellyfish invasion.
2FOR1 £26 (Adult) entrance 

Summer Reductions
Bicester Village from 27 May
Find your summer must-haves for less with Summer Reductions starting on Saturday 27 May at participating boutiques: Anne Fontaine / Annoushka / Anya Hindmarch / Armani / Barbour / BOSS / Brooks Brothers / Brunello Cucinelli / Calvin Klein Underwear / Celine / CH Carolina Herrera / Clarks / Coach / Coccinelle / Diane Von Furstenberg / Diesel / Falke / Furla / Gina / Hunter / Jack Wills / Jimmy Choo / Lacoste / L'Atelier – Georg Jensen / Lalique / Loro Piana / Loewe / Lululemon / Marc Jacobs / Marni / MCM / Michael Kors / Missoni / Oscar de la Renta / Paul Smith / Reiss / Roberto Cavalli / Rupert Sanderson / Samsonite / Savoy Taylor's Guild / Sergio Rossi / Ted Baker/ Temperley London / The White Company / The Cosmetics Company Store / Timberland / Time & Gems – Pomellato / Time & Gems – Dodo / Tommy Hilfiger / Tory Burch / True