Updated 7th April 2022
Please be considerate towards people who wish to wear a face covering, to try and make the network more welcoming to passengers who want to continue to wear them.
For more information on the latest government announcements about face coverings and exemptions, please click here.
At Chiltern, the safety of our customers and staff is always our top priority. We are monitoring the situation closely and following the latest advice from the UK Government.

If you are travelling, travel with confidence. Please visit the Government update page for more information on travel. Learn about the railway's safer travel pledge on the National Rail safer travel page.
Download the NHS COVID-19 app and if you enter a venue (for example, a shop, restaurant, religious centre or sports stadium) that has an official NHS COVID-19 QR code poster at the entrance, you should scan the code. Please visit the NHS test and trace website for more information and a link to download it. Please note that our trains do not have QR codes on board - when on board, the NHS Covid-19 app uses contact tracing technology to measure proximity to other users.
If you want to check how busy a train may be please download our App and see the live train times. More information about this new feature can be found on our How busy is my Train? page.
Cross-border restrictions
If your onward journey includes crossing the border into Scotland, Wales or Northern Ireland, please visit this page where you can see information and guidance for travel elsewhere in the UK.
If you are a key worker and have any feedback, we would welcome receiving this through our social media channels or via our email address [email protected]
Refunds
For detailed information on refunds, railcards and rail vouchers please visit our refunds page.
If you travel on our service, please follow this guidance:

When possible, book your journey at quieter times to avoid overcrowding. Use the Live Train times on our App to help.


Please use the improved Chiltern Railways app or website to book tickets.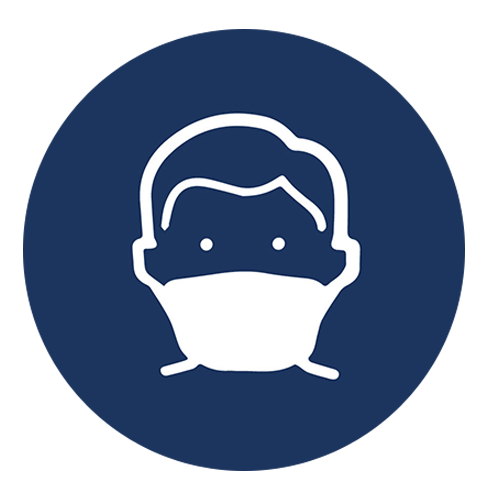 Please be considerate towards people who wish to wear a face covering, to try and make the network more welcoming to passengers who want to continue wearing them.

If you can't book your ticket online, use contactless payment where possible.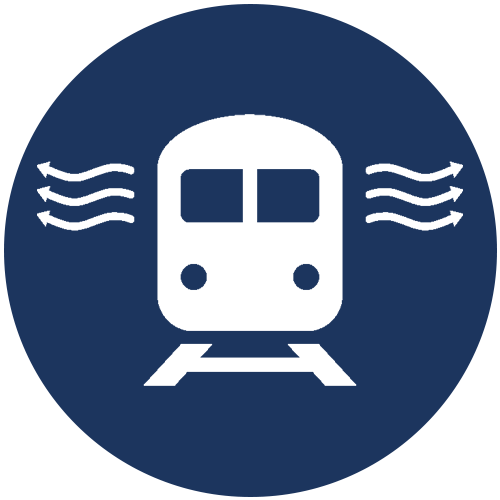 Be reassured train services are ventilated to refresh air.


Please wash your hands before and after travelling and maintain a good level of hygiene.
How to travel safely in stations and on board our trains

There are a few simple actions we all can take to help control the spread of the virus:
When planning your journey:
Download the NHS Covid-19 app and scan any official NHS QR codes you see when entering a venue. Please visit the

NHS test and trace website

for more information and a link to download the app.
Please note that we do not provide face coverings or hand sanitiser for customer use.
Plan your journey. Please allow additional time for your journey and check before you travel.
Travel during quieter times. We recommend you should try to travel off-peak between 10:00 and 16:00 and after 19:00.
To help plan your journey to avoid the busiest services, we have launched a new technology that alerts passengers to how busy your service is. The new feature is available on the Chiltern Railways App. Find out more

on this page

.

When checking live train times look for the symbol to indicate when a service is busy.
Book online in advance (to reduce social contact) through the Chiltern Railways app or website. It is not possible to reserve a seat or right to board on our services.
Do not travel if you show symptoms of Coronavirus or are self-isolating. Should you feel unwell before or during your journey and have symptoms – a new, continuous cough or a high temperature – you should avoid travelling and self-isolate for 5 days. Check if you have Coronavirus symptoms here and get a test.
At our stations and before you board:
Please be considerate towards people who wish to wear a face covering, to try and make the network more welcoming to passengers who want to continue wearing them. Please be considerate of other passengers and rail staff.
Use contactless payment and avoid paying with cash in stations, or reduce social contact and book before you travel with our app or website. If you can only pay by cash we are still accepting cash at ticket offices.
Wash your hands before and after you travel. You can also carry a personal hand sanitiser. Avoid touching your eyes, nose and mouth with unwashed hands.
If you do not feel comfortable boarding the train you want to catch due to crowding or passengers not wearing face coverings, please wait for the next one, your ticket will be accepted for the next Chiltern Railways service.
On board our services:
If symptoms come on and you need to travel home, please try to keep your distance from other people and catch coughs and sneezes in a tissue.
Please be considerate towards people who wish to wear a face covering, to try and make the network more welcoming to passengers who want to continue wearing them. Please be considerate of other passengers and rail staff.
Please wait for passengers to get off the train before boarding.
Touch as few surfaces as possible and dispose of waste safely, including items such as disposable face coverings.
You should not travel at all if you:
What we're doing to keep you safe
To protect your safety we are taking the following actions:
Increased train and station cleaning
We have increased train and station cleaning. We are cleaning the things people touch regularly like handles and rails with hospital-grade antiviral disinfectant regularly throughout the day.
We have increased the amount of deep cleaning that takes place on our trains and in our stations, with additional cleaning teams on key routes.
Staff are being reminded of the importance of maintaining good hand hygiene in line with advice from Public Health England.
Watch the video below to see how we have increased cleaning in stations and on our trains:
Social distancing processes
We have changed our processes to reduce close interaction between our staff and customers. Please respect social distancing when talking to staff members.
We have reviewed entry and exit points to stations and, if stations get busy, will implement queuing systems to maintain social distancing and avoid crowding.
We have updated signage on trains and around stations to reflect the need to socially distance.
Amenities
We are ensuring amenities are available to wash hands on board our trains and at our stations, with a well-stocked supply of soap, water and drying facilities. However, hand sanitiser is not available so please carry your own hand sanitiser.

The charge for the toilets at Marylebone station has been removed. Toilets are available on all our services as standard, unless they are under maintenance. To see if the station you are travelling to and from has toilet and other facilities please see our station pages.

Watch this video highlighting all the precautions Chiltern has taken and precautions you can take to keep everyone safe:


Our Services
New train times will be available in journey planners and our new timetables are published

here

. Please check your journey before you travel. If your journey involves using other train operator's services, please check

here

for any disruption.
We have returned to normal opening and closing times for our ticket offices and waiting rooms. Check your station here for a full list of the facilities.
We do not provide catering on our services.
Our station tenants work in partnership with us and provide valued and appreciated services to our customers. Details of the current status of the various tenancies are available by opening this pdf file.


FAQS
I need assistance to complete my journey. Will this still be available?

If you need assistance to go by train, staff will continue to provide help. If you know you are going to be travelling, you can call 03456 005 165 (selecting option 3 then option 3 again), to book assistance up to 2 hours before your journey starts, and our assisted travel team will make special arrangements for travel from all our stations. If you are deaf, hard of hearing or speech impaired, use the NGT app and dial 0870 240 9598 and request 03456 005 165 (selecting option 3 then option 3 again). Turn up and go is also available. For more information on assisted travel please click here.

What constitutes a face covering?

The Government's instructions state that a face covering is a cloth that should "cover your mouth and nose while allowing you to breathe comfortably." Where possible, please do not wear medical grade PPE masks to help ensure these remain available for those that need them most.

I need assistance to complete my journey. What precautions are being taken to keep staff and customers safe?

Passengers can book assistance in advance (telephone / app bookings should be made more than 2 hours ahead of travel) to ensure that staff are prepared for your journey.
Different rail operators might have different approaches and we advise that you should check with all operators you are using and we encourage you to book if using several operators in a journey.
Our staff will wash or sanitise their hands before the assistance is carried out.
Our staff are issued with masks and will wear them when providing assistance.
If our staff need to push a wheelchair on board a train (or help with alighting) they will wipe down the handles before and after use.
When guiding someone with a visual impairment, they will ensure there is no skin-to-skin contact and staff will remain facing forwards.
Our staff will remain 2m away from the passenger whilst waiting for the train to arrive on the platform.
Passengers will be asked to remain 2m away whilst a ramp is being put in position.
All passengers will be guided to the appropriate area on board for their journey.

Is it safe to travel on a train?

Yes, we have enhanced our cleaning schedule so our customers can travel with confidence.

Can I use a train if I have been asked to self-isolate?

No. Under no circumstances should you be travelling if you have been asked to self-isolate. For more information, head to the NHS self isolation help page.
More Information
You can find more information on Coronavirus/COVID-19 and methods to prevent the virus spreading, together with answers to many questions you may have, using the following links:
Get your Smartcard
Go paperless and carry all your tickets on one card
Find out more