With all the news and messages about the ongoing Coronavirus situation, we wanted to update you on the actions we have been taking to support our customers and our people.
If you are a key worker and have any feedback, we would welcome receiving this through our social media channels or via our email address [email protected]
Refunds
For detailed information on refund please click here.
If you need to travel on our service, please follow these tips:

We urge you to continue to work from home if you can. If you feel unwell, please do not travel.

Please use the improved Chiltern Railways app or website to book tickets.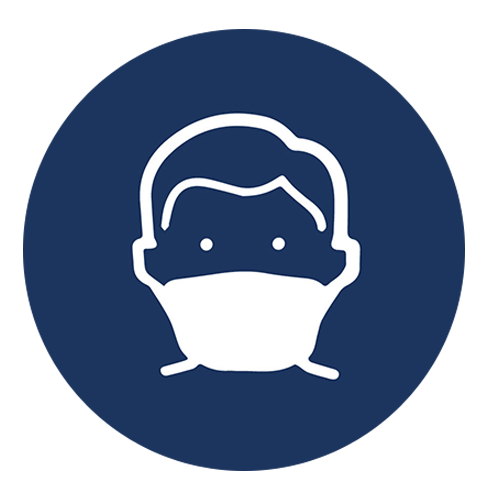 Please use face covering when you are travelling on our services.*

When possible, book your journey at quieter times to avoid overcrowding.

If you can't book your ticket online, use contactless payment where possible

Please keep your distance from other people when you are at stations.

Leave a row of seats clear on the train when travelling.


Please keep your distance from other people when you are using an escalator.

Please wash your hands before and after travelling and maintain a good level of hygiene.
What You Can Do

There are a few simple actions we all can take to help control the spread of the virus:
Should you feel unwell before or during your travel and have symptoms of Coronavirus – a new, continuous cough or a high temperature – you should avoid travelling and self isolate for 14 days.
If coughing or sneezing, cover your mouth with a tissue, throw it away immediately and wash your hands – remember Public Health England's advice to 'catch it, bin it, kill it'.
Avoid touching your eyes, nose and mouth with unwashed hands. See

here

for tips on thorough hand washing.
If you have symptoms and need to travel home please try to keep away from other people and catch coughs and sneezes in a tissue.
*The public is being strongly urged not to purchase surgical masks or respirators. These are prioritised for healthcare workers working in more high-risk environments where the risk is greatest. Instead the public is encouraged to make face coverings at home, using scarves or other textile items that many will already own.

Read the guidance on how to wear and make a cloth face covering.
What We're Doing
At Chiltern, the safety of our customers and staff is always our top priority. We are monitoring the situation closely and following the latest advice from the UK Government. To protect your safety we are taking the following actions:
We have updated signage on trains and around stations to reflect the need to socially distance.
We have changed our processes to reduce close interaction between our staff and customers. Please respect social distancing when talking to staff members.
We have reviewed entry and exit points to stations and, if stations get busy, will implement queuing systems.
Adjusted our staffing levels to support social distancing
We have increased train and station cleaning.
We have reviewed and enhanced our cleaning products.
We are ensuring there is extra soap and a supply of paper towels on board trains and in station toilets.
The charge for the toilets at Marylebone station has been removed. Unfortunately male toilets are unavailable at the moment due renovation and to local businesses being closed. We have provided extra handwashing facilities in their place
Staff are being reminded of the importance of maintaining good hand hygiene in line with advice from Public Health England.
Our Services
Chiltern Railways has moved to a new timetable that was effective from May 18th.
I need assistance to complete my journey. Will this still be available?
The government has advised people against non-essential travel. If your journey is essential and you need assistance to go by train, staff will continue to provide help so that you can get to your home station safely.
This is a challenging time for the country, and our staff may be affected by Coronavirus which would limit our ability to operate a full service and we will do everything we can to help you complete your journey. While it is not a requirement to book ahead, we strongly recommend that you contact us to discuss your journey as soon as possible. We will also be contacting customers with existing bookings to discuss how we can help with their journey. We recommend that you book any assistance you might require in advance.
For more information on assisted travel please click here.
More Information
You can find more information on Coronavirus/COVID-19 and methods to prevent the virus spreading, together with answers to many questions you may have, using the following links: