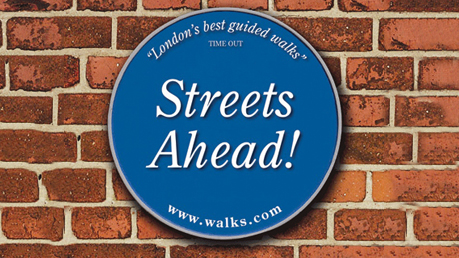 Offer valid to: 2017-10-31
2FOR1 Admission: £10
TOUR TIMES:
Monday - The Inns of Court
Tuesday - Literary London
Wednesday - Old London
Thursday - Crime & Punishment
Friday - The London of Sherlock Holmes
Saturday - The British Museum Tour
Sunday - Ancient London

*N.B. Only one London Walk per day qualifies for the 2FOR1 offer. The qualifying walk for any given day is the one listed for that day. Tickets originating from London zones 1 and 2 are NOT accepted. *

Please check www.walks.com for more details
7 classic London Walks – one per day.

Monday - The Inns of Court
Tuesday - Literary London
Wednesday - Old London
Thursday - Crime & Punishment
Friday - The London of Sherlock Holmes
Saturday - The British Museum Tour
Sunday - Ancient London

N.B. Only one London Walk per day qualifies for the 2FOR1 offer. The qualifying walk for any given day is the one listed for that day. Tickets originating from London zones 1 and 2 are NOT accepted.
Admission: £10.00
Opening times:
TOUR TIMES:

Opening times may vary. Please check website for details.
Phone number: 020 7624 3978
Is free: No
Has disability access: No
Has discounts for families: No
Has discounts for groups: No