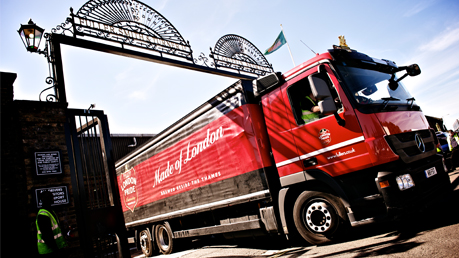 Offer valid from: 2014-05-01Offer valid to: 2017-10-31
2FOR1 Admission: £20
TOUR TIMES: Monday - Thursday 11.00-15.00
Opening times may vary. Please check www.fullers.co.uk/brewery/book-a-tour for details.

Advance online booking is essential. When prompted, please use this discount code: NATIONALRAIL2FOR1
The Griffin Brewery is a special place. Not just to us, but to anyone who has ever enjoyed a pint of Pride. It's where the magic happens, where the malt meets the hops. A place that stands proudly as London's last remaining family brewery. 

If you've ever wanted to know what makes Fuller's ales taste so good, you'll discover the secrets of our success on a tour of the Griffin Brewery.

Our tour is a unique opportunity to see behind the scenes of a famous working brewery. Whether you're looking for history and heritage, an insight into ale-making or just some superb samples, you'll find them all here.
Admission: £20.00
Opening times:
TOUR TIMES:

Monday - Thursday 11.00-15.00

Opening times may vary. Please check website for details.
Phone number: 02 8996 2135
Is free: No
Has disability access: No
Has discounts for families: No
Has discounts for groups: No