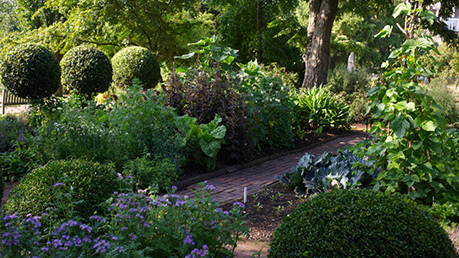 Offer valid to: 2018-10-31
2FOR1 Admission: £10.50*
OFFER TIMES:
Monday - Friday, Sunday 11.00-18.00.
Open 11.00-22.00 on the following days (last entry is 20.30)
3, 4, 10, 11, 17, 18, 24, 25 and 31 July
1, 7, 8, 14, 15, 21, 22, 28 and 29 August

* Includes voluntary donation
Tucked away beside the Thames, Chelsea Physic Garden is a celebration of the beauty and importance of plants.

Founded in 1673 it is one of London's oldest botanic gardens and contains a unique living collection of around 5,000 different edible, useful, medicinal and historical plants within its sheltering walls. This hidden gem is also a peaceful green oasis – enjoy a relaxing stroll, savour lunch or afternoon tea at the award winning Tangerine Dream Café then browse the unique garden gifts in the Book & Gift shop.

The Garden also hosts a variety of special and seasonal events over the year. They are inspiring, educational and always fun, often highlighting new aspects of The Garden's history and collections.
Admission: £10.50
Opening times:
OFFER TIMES:

Monday - Friday, Sunday 11.00-18.00.

Open 11.00-22.00 on the following days (last entry is 20.30)

3, 4, 10, 11, 17, 18, 24, 25 and 31 July
1, 7, 8, 14, 15, 21, 22, 28 and 29 August

Opening times may vary. Please check website for details.

Phone number: 020 7352 5646
Is free: No
Has disability access: Yes
Has discounts for families: No
Has discounts for groups: No