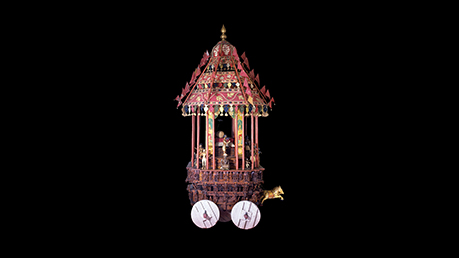 Offer valid to: 2018-04-08
2FOR1 Admission: £12
Exhibition Dates: 2 November 2017 – 8 April 2018
OFFER TIMES: 
Monday - Thursday 10.00-17.30
Friday 10.00- 20.30
Exhibition Dates: 2 November 2017 – 8 April 2018

This exhibition looks at the practice of religious beliefs from 40,000 years ago to the present, as well as what objects reveal about the significance of believing, in societies all around the world. The exhibition accompanies a BBC Radio 4 series by Neil MacGregor.

Supported by the Genesis Foundation. With grateful thanks to John Studzinski CBE.
Admission: £12.00
Opening times:
OFFER TIMES:

2 November 2017 – 8 April 2018

Monday - Thursday 10.00-17.30
Friday 10.00- 20.30
Phone number: 020 7323 8181
Is free: No
Has disability access: Yes
Has discounts for families: Yes
Has discounts for groups: No