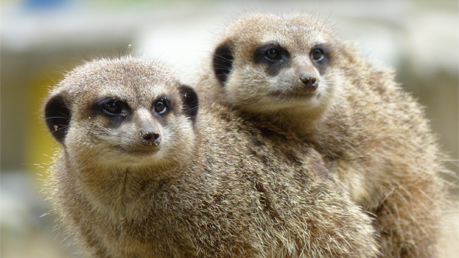 Offer valid to: 2017-10-31
2FOR1 Admission: March - April 2017: £8.95 | 1 May 2017 onwards: £9.50
OFFER TIMES: Daily 10.00-17.30 (Excluding Bank Holidays)
2FOR1 Admission: March - April 2017: £8.95 | 1 May 2017 onwards: £9.50
With amazing playgrounds, a full-size tractor and fire engine, the Barlow Mow Farm and magical wildlife - including meerkats, monkeys, rabbits, emu, Kune Kune pigs, hedgehogs, otters, snakes, parrots and wallabies - it's a wonderful world of adventure.

Admission: £9.50
Opening times:
OFFER TIMES:

Daily 10.00-17.30 (Excluding Bank Holidays)

Opening times may vary. Please check website for details.

Phone number: 020 7924 5826
Is free: No
Has disability access: Yes
Has discounts for families: No
Has discounts for groups: No