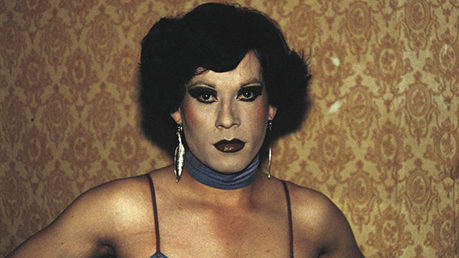 Offer valid to: 2018-04-30
2FOR1 Admission: £13.50
Exhibition Dates: 28 February - 27 May 2018
OFFER TIMES:
Saturday - Wednesday 10.00-18.00 
Thursday – Friday 10.00–21.00
Exhibition Dates: 28 February - 27 May 2018

At a time when individual rights are being contested, this major exhibition explores the relationship between photographers and alternative communities, highlighting how the two have often conspired to construct identity through the camera lens. Touching on themes of gender, sexuality, sub/counter and youth cultures and minorities of all kinds, the show features the work of international photographers – from street photography to portraiture, vernacular albums to documentary reportage.

Advance booking recommended. Parental guidance advised.
Image credit: Paz Errázuriz. From the series La Manzana de Adán (Adam's Apple), 1983. © Paz Errázuriz. Courtesy of the artist.
Admission: £13.50
Opening times:
OFFER TIMES:

28 February - 27 May 2018

Saturday - Wednesday 10.00-18.00 
Thursday – Friday 10.00–21.00

Opening times may vary. Please check website for details.
Phone number: 020 7638 4141
Is free: No
Has disability access: Yes
Has discounts for families: Yes
Has discounts for groups: No